Ants in Your Pants
Produced by Don Dixon, this CD features our dear friend Steve Ferguson, the original guitarist for NRBQ. Songs include the biographical trio ("Ted's on the Move," "Jumpin' Jupie Jive" and "Charlie Tee From NYC"), with the oft-requested "Sausage Song (Why Buy the Hog When the Sausage is Free)" and the deep soul of "Cryin' in the Street." Guests include keyboardist Jon Carroll.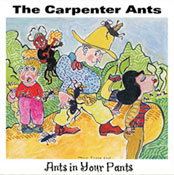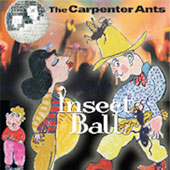 Insect Ball
A six-song EP with outtakes from the Ants in Your Pants session ("Rabbit on a Log," "Put Some Meat on Them Bones"), live tracks ("Talk Too Much," the Staple Singers' "Why Am I Treated So Bad") and a special dance mix of the Ants' paean to little people, "Rise Up, Little People."
Picnic With the Lord
Ten gospel-soul tracks featuring the great Winston Walls on Hammond B-3. Songs include "John the Revelator," "Get Right Church" and "Go Where I Send Thee" with solos by Walls, Robert Shafer and Bill Kirchen. Produced by Don Dixon.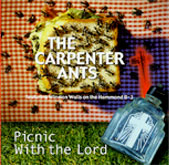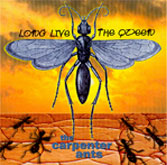 Long Live the Queen
Recorded live in 1996 as a demo for the Ants tour of Moscow, this CD adds Telecaster-master Robert Shafer to the Ants lineup. Tracks range from the feel-good soul of "I Can't Stand It No Longer" and "I Want to Know" to the country-rock "If I Could" and the rockabilly "Daddy Y'ar."
The Amazing Delores was a West Virginia original. A rock 'n' soul screamer, she could turn a club upside down and inside out. This disc, originally released by Rounder subsidiary Upstart, is nothing but timeless. On songs like "Stop Messin' With My Mind," "Rats in My Trailer" and "Do the In and Out," her lyrics are as out-there as her singing style. In a review of the CD, the late Cub Koda quipped: "Whatever you got in your collection, you ain't got one of these."